Tap & Pay !!!  
With your FNB  Contactless Debit card, you can easily just tap to pay where you see the Contactless Symbol.  Receive the same level of security as you do when you insert your chip. Contactless cards make it fast and easy for you to pay for everyday purchases. You'll still get the same security without having to swipe or insert your card at checkout.
---
Take Advantage of Mobile Wallets
Add your FNB debit card to your mobile wallet. A mobile wallet lets you make online or in-store purchases  from your smartphone.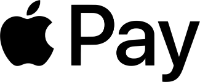 iPhone - Open the Wallet app and tap + to add a Card
Apple Watch - Open the Apple Watch app on your iPhone, tap Wallet and Apple Pay, and then tap Add Card.
iPad Go to Settings > Wallet & Apple Pay and tap Add Card.


Getting started is simple. Open the Google Wallet app or download it on Google Play. Tap 'Add to Wallet', follow the instructions, and verify your card if needed. You're all set!

With an eligible Samsung mobile device will use the Samsung Pay app to add and manage their debit card. To add your first card to Samsung Pay, you will open the Samsung Pay app and follow the simple installation process. To add a card, touch the "Add Card" button and use the device camera to capture your card information or type it in manually.
Mobile Wallet Benefits
Faster and easier than using cards or cash.

Privacy and security built in.
Accepted on millions of websites and apps.
Checkout is easier online with your mobile wallet.
Start making purchases with just a tap of your mobile device. Learn how on your Apple Pay®, Samsung Pay TM or Google Pay TM mobile wallet.